"Welcome to Scarecrow Studios, Stockholm/Sweden – a 220kvm2 big studio location hosting three full size studios and one post-production studio.  With more than 30 successfull albums recorded over the last 10 years and an endless river of demos, singles and commercial projects – we can guarantee that we have the tools, knowledge and contacts to meet the demands of today. We are offering recordings for everyone – from full range album productions & commercial sollutions to absolute beginners & bachelor partys."

About Scarecrow Studios
Welcome To Scarecrow Studios
Scarecrow Studios has a long history of great productions and success stories collected over the last 10 years. What started off with only one studio (Studio 1) have now grown into 4 full size studios that spreads over more than 220 kvm2. We have a wide range of backline , punchy outboard & microphones and our main studio (Studio 2) stands on a solid production core that centers around a 32 i/o Pro-Tools with a 40 channel warm analog Midas Console.
Today we are also hosting KS-Educations (Kunskapsskutan) and our record label Scarecrow Recordings under the same roof. With more than 30 successfull albums recorded over the last years and an endless river of demos, singles and commercial projects – we can guarantee that we have the tools, knowledge and contacts to meet the demands of today.
WE ARE ACCEPTING EVERYONE – from an easy going Möhippa with friends to a full scale album sollution that runs from start to finish. Click on "Contact Scarecrow Studios" below to make sure you get in touch with the right person for YOUR needs.
Prices, Deals & Rates
Rates for one-off seassions for private persons (Möhippa/Svensexa/Presenter etc)
60 min of studio time with a recording engineer.
You leave with a CD master and/or Mp3/Wav files. 1995 sek
We can help you to find your instrumental / singback version-just send us a mail.
Artist & Industry Clients – call or email for up-to-date rates with/without recording engineer.
To book a recording  – simply click HERE for english – HERE for swedish or give us a call.
Location / How To Find Us
We are located in Årsta (Partihallar), just 10 min from either Gullmarsplan or Liljeholmen- right next to E20.
We have busses that stops right outside of the studio or you can take a 10 min walk from Årstaberg or Årstafältet.
If you are going by car we can offer you plenty of free parking space.
The excact adress is only given via email when a booking is confirmed.
Contact Scarecrow Studios
Private Persons & GroupOn Deals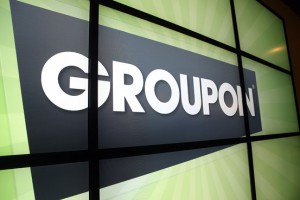 Name: Tobias Jakobsson
Mail: tobiasmusictech@gmail.com / groupon@scarecrowgroup.com
Phone: +46735404301
---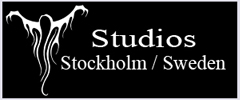 Artist & Industry Contact
Name: Pontus Andersson
Mail: pontus@scarecrowgroup.com
Phone: +46730841034