"At Scarecrow Live Productions we work with the top of the food chain worldwide. We have been a part of prouctions that have featured everything from Ed Sheeran, Vinnie Paz and Thåström to Ghost B.C, Mike Stern and Sleep. We work with well established orginazations such as Fasching, Södra Teatern & Kulturhuset on a daily basis – however we do accept eveything from a small conference sollution to festival Foh, Monitor or Stage Manager. No mission is to small – no project is to big. Sound is our passion!"      
Prices & Rates
Contact us for a rate. Prices starts at 2000 sek for a live engineer. We can also supply and make package deals for PA, Backline and Stages for all sizes – from weddings & conferences to clubs and mid-seized festivals.
Artist References
Here follows a a few productions we have worked with as either FOH/Monitor/Stage or Technical Production.
Concerts
Bob Hund
Bass Nectar
Fu Manchu
Crucified Barbara
Thundermother
Ghost B.C
Woven Hand
A Storm Of Light
The Melvins
MF Doom
Miriam Bryant
Thåström
Ed Sheeran
Sleep
The Nomads
Backyard Babies
Petter
Vinnie Paz
Caesars Palace
Robyn
Promoe
Dave Weckel
Timbuktu
L.A Guns
Lars Winnerbäck
Peps Persson
Dissection
Papa Dee
Jojje Wadenius
Nils Landgren
Mike Steern
Baskery
Lisa Nilsson
Fat Boy
Fattaru
Christian Falk
Salem Al Fakir
Hoffmaestro
Viktor Wooten
Theresa Andersson
Kitto
Rolf Wikström
Claes Yngström
Daddy Boastin
Afasi & Filthy
Andra Generationen
Balkan Super Stars
Dean Martin Experience
Kjell Höglund & Johan Johansson
James & Karin
Max Schults
Kustbandet
Bo Stensson
Spiderdogs
Ida Sand
Festivals
WTM (FKP Scorpio) 2015 Norrköping / Sweden
Red Bull Festivalen 2014, Stockholm / Sweden
Huddinge Jazz & Blues Festival 2014 / Sweden
Inferno Festival / Norway
Motala Metal Festival / Sweden
Tradate Iron Fest / Italy
Velamsundsfestivalen / Sweden
Fuck the Commerce / Germany
Pride Festival / Sweden
Shows
Riktig Talkshow
Florence
Miljöpartiet Valvaka
Scan-Ann
Julshow – Feat. Henrik Dorsin
En kväll med TV4
Åkes Flickor
Schlager Show, Viktoria (Pay TV, Anna Book, Jimmy Jansson, Gladis Del Pilar mfl.)
…in other words – we know Live Sound!!
Contact Scarecrow Live Production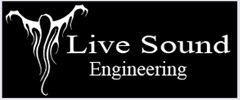 Live Production Manager
Name: Johan Nordin
Mail: johan@scarecrowgroup.com
Phone: +46706765696